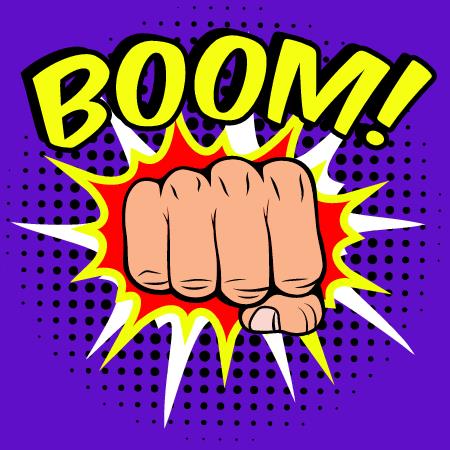 When push comes to shove, it's hard to find a CEO of a B2B company who sees marketing as the go-to function for business performance. Marketers are constantly challenged by their executive management to demonstrate the effectiveness of their efforts.
Does that mean the CMO role at B2B companies is redundant? And what can marketing do to move itself from a support function into the company's upper echelons?
To get there, marketing has to break down some big barriers. Perhaps the first is the legacy of marketing in B2B companies. Let's face it, marketing has an image problem. Ask most people what they think B2B marketing delivers to the organization, and you'll get answers like "they produce our websites and ads", "they organize our trade shows", "they do the logo", or worse, "they produce some nice gimmicks". The distance from any of this to driving company performance is massive.
Where's the trust?
It's no wonder that studies such as those of the Fournaise Group have concluded that "marketers will have to understand that they need to start cutting the rubbish if they are to earn the trust of CEOs and if they want to have a bigger impact in the boardroom".
And when it comes to the CMO's influence in the organization, David Reibstein, Professor of Marketing at The Wharton School, is not alone when he claims that not many CMOs are privy to crucial strategic decisions at B2B companies. Not only do relatively few B2B companies actually have a CMO, but it's rare for marketing to be directly represented at the strategy table.
Perhaps marketing simply doesn't deserve its place at the strategy table. Why not put the strategy discussion to rest and focus on supporting the functions that many company executives see as more important?
Fortunately, sanity prevails and several indicators suggest this would be a misguided approach. There is increasing evidence that growth opportunities are being left on the table because of the lack of belief in marketing's ability to contribute. This is an understandable source of frustration for marketers who know that they can offer something greater to the company.
New skills for B2B
As suggested by Kimberley Whitler's CMO studies on cmo.com, there are plenty of ways in which marketing, and CMOs in particular, can contribute uniquely to business performance. And an oft-cited study from 2008 by Alexander Krasnikov and Satish Jayachandran, 'The Relative Impact of Marketing, Research-and-Development, and Operations Capabilities on Firm Performance', provides compelling evidence that marketing capability has a strong impact on company performance.
A question mark hanging over such studies, however, is that they are not specifically applicable to a B2B context. There are certainly factors that give them some B2B relevance, but it does indicate a lack of clarity about the contribution of marketing in a B2B context. Perhaps more fuel to the fire that marketing really is only a business driver in B2C? But again, this too is a fallacy.
There is growing evidence pointing to the positive contribution of marketing to company performance in a B2B context. One such study is that of Seigyoung Auh and Omar Merlo, 'The power of marketing within the firm: Its contribution to business performance and the effect of power asymmetry'. It concludes that a powerful marketing function leads to improved business performance in B2B. They also determine that a company's marketing capability is strengthened by the presence of a CMO.
Other studies call for specific skills from B2B CMOs. Paul Matthyssens and Koen Vandenbempt reveal in 'Moving from basic offerings to value-added solutions: Strategies, barriers and alignment' that in increasingly commoditized markets, B2B companies can differentiate themselves by seeking a more service-based proposition. They see the CMO as the right person to lead the drive towards 'servitization', for example by looking for ways to integrate their companies' offerings into customers' technical and business processes. But it requires an important skill, something they call 'strategic entrepreneurship'.
CMOs boost company performance
Frank Germann, Peter Ebbes and Rajdeep Grewal take the discussion one step further, looking for evidence of a CMO's contribution to performance. In their 2015 study 'The Chief Marketing Officer Matters!', they conclude that "CMO presence raises the importance of marketing in the C-suite, which in turn should bring the customer to the boardroom and thereby improve firm performance".
Importantly, they also point out that differentiation requires high levels of marketing capability, and a CMO boosts this capability. For B2B companies, one of the key capabilities for above-average business performance is the ability to effectively understand and manage customer needs while navigating complex, dynamic markets. This is surely a capability to be owned by B2B marketers, if they are to fully convince colleagues of their contribution to performance.
Interestingly, Germann, Ebbes and Grewal also suggest that CMOs have greater impact in companies with higher sales growth. So if your company is already growing strongly, it is likely a CMO will contribute even more to company performance.
Perhaps their most interesting claim, however, is that CMO presence does not have a major effect on sales growth. This may indicate the real problem when talking about marketing's contribution to the business. Exactly how do you measure the contribution? It appears that sales growth is not a suitable measure to capture the performance implications of the CMO.
Germann, Ebbes and Grewal argue instead that Tobin's q is a more realistic measure of company performance. Tobin's q is a forward-looking, capital market-based measure of a company's value. And here, they find that CMOs do make a significant contribution, specifically a 15 percent performance increase across the sample of their study.
Stop talking marketing and start talking business
So what's stopping some companies bringing the CMO to the boardroom? And why doesn't marketing have the status and the influence it might deserve? Christine Moorman's CMO surveys of recent years have highlighted the challenges, with most CMOs experiencing pressure from their CEO or board to prove the value of their marketing spend.
Perhaps it's due to the complexity of evaluating the CMO's performance. Germann, Ebbes and Grewal suggest that it requires a diverse set of models and consideration of the identifying assumptions underlying these models.
Of course, marketers need to be able to measure and report on marketing activities to not only demonstrate, but also predict revenues generated or leads gained. But keep website statistics, likes and email click rates out of the discussion. This is terminology that has little value to anyone outside of marketing.
Instead, talk the CEO's language. Demonstrate the outcome in terms of customer engagement that builds valuable commercial relationships.
Unique skillset
The rapid increase in customer data provides an important key to company performance. In his Forbes article from November 2014, 'What's Behind The Growing Influence Of The CMO With The CEO And The Board?', Avi Dan says that the increasing amount of customer data from an ever-growing range of sources is giving CMOs an opportunity to adapt to CEO language.
Today's CMO is in a good position to influence strategic decisions by applying strong communications and creative skills to the insights provided by the data. It's a unique skillset that deserves recognition, particularly because of the added complexity of sourcing data from a multitude of platforms and channels.
In fact, this presents a unique opportunity for marketing to make a visible contribution, not only in the eyes of the CEO and executive management, but the entire company. The opportunity is for marketing to be the one department that truly represents the voice of the customer, connecting the entire organization with the demands of the customer.
And who better to lead the way? Step up superhero CMO. Let's see you smash through the barriers and blaze a trail for company performance!
Like this post? Subscribe now and get notified about new content!