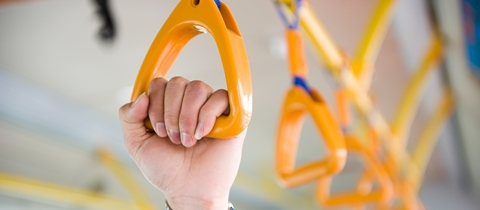 "If you always do what you always did, you will always get what you always got." These magical words are usually attributed to someone famous – perhaps Einstein, Mark Twain or a long list of others depending on who you believe. In any case, there's plenty of truth in the idea, I think you'll agree.
I thought again of those words when I attended a seminar held by DABF (Danish-American Business Forum) and found the happy ending to a business fairytale I think of almost every time I see someone trying to go against the status quo in an organization.
The story starts 12 years ago when I was leading a workshop at a medium-sized manufacturer of electronic devices. Present at the meeting were many of the country managers from around the world, the VP of Sales and the company's CEO. We were gathered to review a new marketing concept that was being prepared for launch later in the year.
At one point, the door opened and in came a young woman, a relatively new recruit, to join the group as an observer for a particular item on the agenda. As the company's managers, all of whom were middle-aged male executives, discussed things back and forth, she raised her hand and made a point that only served to demonstrate how "green" she was, how new to the world of real business, and how much she had yet to learn. The point, if I recall correctly, was simply that surely we should know more about what the market really wants before taking things further – and she had a concrete suggestion for how to achieve this knowledge.
As I expect you will agree, it was an excellent point that was quite clearly intelligent, correct and obvious. But the assembled managers were of the opinion that they knew enough about the market already and didn't, therefore, need to involve anyone else (least of all potential customers) in the decision about how to tackle the market. And despite its size and profitability, the company had seldom allocated budget to concept testing, which meant that even if they agreed with the young employee's idea, there was neither time nor funds to implement it. 
No one at the table knew what to say and, in the end, it was kindly explained that "that sort of thing can't be done here". From the look on her face, the young woman was clearly dissatisfied with the answer from the company's leadership, to say the least. Her input given and rejected, she left the room.
While it may seem insignificant, that particular event left a definite impression on me – and I think of it now and then when I see a situation where someone stands up to challenge the status quo in a rigidly established organization. In fact, I thought about that meeting and that young woman just a couple of days before the DABF event. And I was fortunate enough to recognize her face in the audience on the day.
Sheela Maini Søgaard, it turns out, is now a partner in, and the CEO of BIG – a Copenhagen and New York-based group of architects, designers, builders and thinkers operating within the fields of architecture, urbanism, research and development. The firm is a rapidly rising star with a reputation for innovative designs. Take, for example, the new Waste-to-Energy Plant that will double as a waste incinerator and ski slope for Copenhagen's citizens and its visitors by 2016. Or the Mountain Dwellings – a sloped parking building that doubles as a "suburban" residential area. Its parking area becomes the base upon which to place terraced housing cascading from the 11th floor to the street edge, all with roof gardens facing the sun, amazing views and parking right up to the 10th level! The firm is rather famous in Denmark, as is its founder architect Bjarke Ingels, and making its name heard in connection with some of the world's most high-profile buildings.
Looking her up on BIG's website, I sent a message to Sheela following the event and shared my thoughts with her. Here's what she replied:
"Thank you for your kind and uplifting 'blast from the past'. I do not remember the precise incident you describe in below but I do remember often feeling reduced to an equation of "experience" (or lack thereof) at the company. That being said, there were also good times there and I certainly gained some of the coveted experience, however valuable.
I have been at BIG for 6 years now. Started out as CFO, for what was then a small firm, and transitioned into my current role 6 months later. And I do feel I have come home. However, I acknowledge that it is a constant struggle for me and my colleagues and partners to maintain and continuously nurture the drive for new and unconventional thinking. So we try to place equal value on ambition, fearlessness, outspokenness and experience. I hope this continues to be a fruitful focus."
So what's the moral of the story? Sheela's rise to the top of one of the world's most innovative companies (and here we're not talking about corporate propaganda but a company that truly thinks and acts in flashes of brilliance) brings the tale to perfection. It becomes a classic story of the triumph of hope over resignation, right over wrong, youthful vigor over dusty boardrooms, idealism over cynicism (I could go on, but I think you've got the idea by now).
Perhaps you have a similar experience from your own career – or something else that inspires you to go against the status quo. Whatever inspires you, remember that those who really stand out in the world are not the ones that do what everyone else does, but who dare to do something different. Do something different and meaningful often enough, and you will, I believe, find a welcoming home where your talents can be properly appreciated just as Sheela has.
Like this post? Subscribe now and get notified about new content!