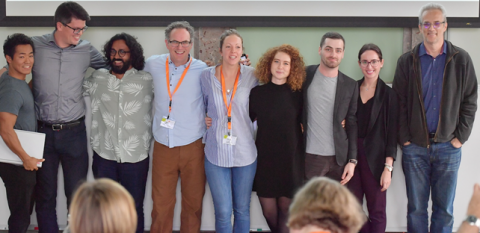 What would you say if you were asked to learn from and party with the brightest minds in the global B2B marcomms industry while lodging in a castle located in German wine country? Well, I said, "Yes, please!"
In October, I had the privilege to participate in the 2019 BBN Academy where I got the opportunity to meet and work with some of my BBN counterparts from around the world. We convened in the historically rich Châteauform' Schloss Löwenstein, just an hour away by car from Frankfurt. This would be my first BBN Academy experience.
Ambitious academy agenda
The purpose of the BBN Academy is to get to know other agency members, learn about BBN's tools and resources, and apply those learnings. The program offered a mix of lectures, workshops, and fun activities like wine tastings and treasure hunts.
The primary component of the academy was to put BBN's methodologies to the test. To do that, Academy attendees were divided into three teams and provided identical real-world client briefs. Each team was then asked to develop and present a creative Big Long Idea with both content and contact strategies, as well as suggestions to measure the success of their campaign.
Teams organized themselves in various rooms in the castle to collaborate on ideas and strategy, and somehow put together a presentation within 24 hours. How can all of these tasks be accomplished so quickly?
Experiential learning
As the adage goes, learn by doing. One of the best ways I learn is through applying what I've learned immediately. BBN Academy is very much about experiential learning, no matter what role you play within your agency. As a copywriter, there were some tools and resources I naturally gravitated to more, like Brand Asset Management (BAM), the world's only integrated B2B marketing toolset.
With the help and guidance of BBN legends, I was able to apply such tools directly to my team's campaign. BBN's tools helped my team test our Big Long Idea, provide guidance in creating strategies, and made us ask ourselves the hard questions. With these powerful tools in our arsenal, my team completed the tasks on time.
On the final day of the Academy, each team presented their campaigns in an intense pitch-to-win scenario. The winning team would have their pitch delivered to the client after the Academy is complete. Though all the teams worked hard and presented compelling pitches, only one team walked away with the trophy at the end.
Awesome award night
All Academy participants attended the annual BBN Golden Bee Awards on the last night. The Golden Bee Awards, the social event of the year for BBN, recognizes the outstanding achievements of global agency partners in various categories. Everyone dressed to the nines and sipped local, sparkling wine while celebrating the agencies' tremendous work throughout the year.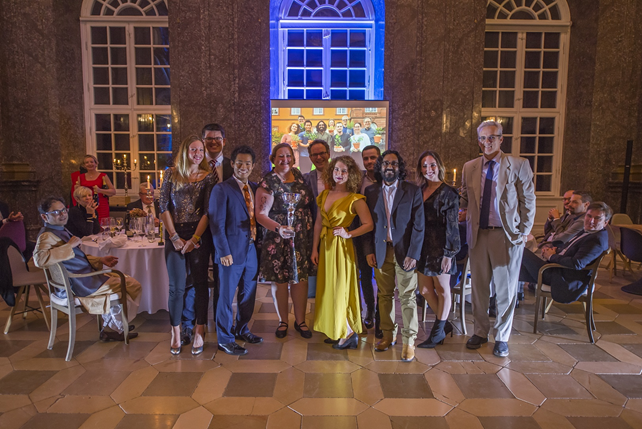 Peer recognition
As if attending the Academy or a swanky award party in a castle in Germany wasn't enough of an amazing experience, my team won the pitch! All our combined effort and creativity somehow pushed us ahead of the powerful competition.
Though winning the pitch was quite a surprise, the next award announcement was even more unexpected. With great humbleness, I was shocked to hear my BBN Agency in Copenhagen had won the Agency Partner of the Year award!
The Agency Partner of the Year award recognizes outstanding commitment and contribution to the international B2B marcomms agency BBN. Accepting this award on behalf of my agency gave me such a tremendous sense of pride for my colleagues.
Multicultural and marketing exchange
Though winning was awesome, it isn't everything. My absolute favorite parts of the BBN Academy were the multicultural exchanges. There were over 40 people from almost as many countries, all of which had different communications backgrounds and experiences. Every personality type and nearly every content was represented. The BBN Academy felt more like a cultural and educational melting pot than anything else. We were all coming from different journeys in life and played different roles within our selected teams.
For my team, it seemed no matter what role you played within your agency, there was something valuable you could add to our campaign project. We all had strengths and we all came prepared with different resources, but what filled my heart was how willing we all were to share those strengths and knowledge sets with other team members. Everyone was so supportive of one another.
This is the attitude I found with all of BBN's members—a love for learning, an appreciation for those who are curious, and an endless appetite to improve communication.
Find out about our storytelling and creative services at cylindr, Copenhagen.
Like this post? Subscribe now and get notified about new content!